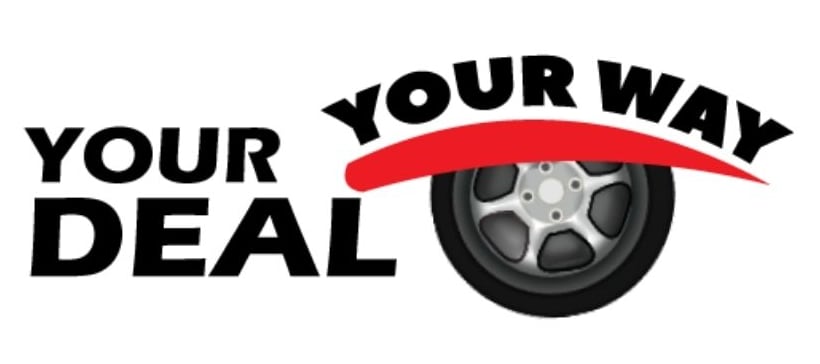 Shop When and Where You Want with St. Mary's Chevrolet GMC's Your Deal, Your Way Online Experience!
Are you frustrated with your busy schedule? It can often take away your chance to shop for clothing, new technology, or even a new car. With the latter, you'll often need to put aside hours to ensure that you get the right vehicle and payment plan. Not always easy, right? Thankfully, St. Mary's Chevrolet GMC has a solution that will make your life easier! With our Your Deal, Your Way online shopping tools, you can explore our online inventory and choose a model that fits you. From there, you can navigate the easy-to-follow steps and build your perfect payment plan, all while sitting in the comfort of home - it's that simple!
Use our online tools to build your deal and see how we make it easy to shop for your next vehicle with the Your Deal, Your Way experience!
1)  Step One: Browse Online Inventory
Start your online shopping experience by searching through our available new and pre-owned models. You can find an extensive selection of Chevy and GMC models from our latest model lineups. You'll enjoy options that offer the latest features and technology! You can also select a pre-owned car, truck, or SUV as an affordable option for your second family vehicle. Choose your vehicle with your preferred features, amenities, trim configuration, and accessories!
2)  Step Two: Personalize Your Payments
Once you know which vehicle you would like to finance, your next step takes you through your payment plan options. We want our customers to feel like they have options, even if they don't speak directly to us. We encourage you to reach out if you have any questions for us. With our online tools, you'll also be able to:
Compare the monthly costs of buying vs. leasing.
Consider how much cash you would like to put down on the new vehicle you're financing.
Add in any specials or vehicle incentives to adjust your payments.
Include your trade-in value to help lower your payments.
Factor in your credit score and pick out the financing term that best fits your budget and needs.
3)  Step Three: Value Your Trade-In
Ready to get great value for your current vehicle? You can use the online trade-in tool available through our Your Deal, Your way experience and have an estimate in just a few minutes. All the tool needs is a few details about your car, including the vehicle's make, model, mileage, trim configuration, and current conditions. Once the tool provides you with an estimate, you can apply the amount on a down payment towards your new vehicle and lower your payments!
4)  Step Four: Apply For Financing
You won't always have the time to wait for your offer to come back from the lending institution. You'll often need to bide your time at the dealership while the wheels spin. However, when you use our online shopping experience, you can customize your deal and apply for financing from home! All you need to do is use our secure online finance application, easily completed on your time. Once you submit it, we'll take care of the rest and communicate the final offer right to you!
It's that easy to finance your new vehicle through the Your Deal, Your Way experience! We'll be here if you need any questions answered, and we're happy to help you determine which payment plan works best for your budget and lifestyle. Shop online with the Your Deal, Your Way tools and make shopping for a new car, truck, or SUV easier than ever before! We promise you'll find the perfect vehicle and payment plan for you!
St. Marys Chevrolet GMC

864 S SAINT MARYS RD
SAINT MARYS, PA 15857